Are you aware of the dangers while operating a wood chipper? Operating wood chippers can be a dangerous task for machine operators and even nearby workers if they're not being used or maintained properly.
While inserting tree limbs and branches into the wood chipper, it is extremely important to follow all safety rules. Wood chippers can cause serious injuries and fatalities if not used correctly. The standard safety precautions are meant to protect you. You should try your best to ensure those around you are following the same guidelines, too.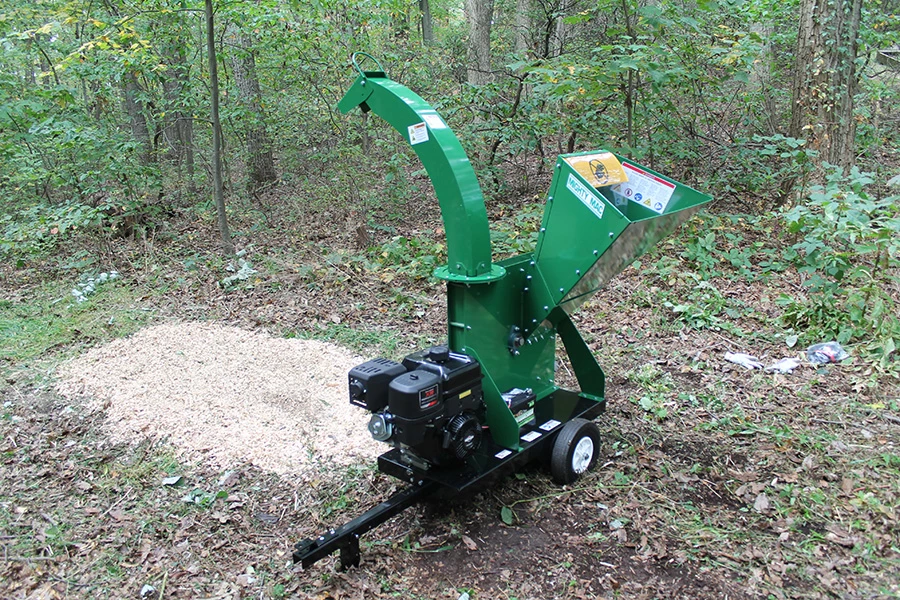 How Does A Wood Chipper Function?
The machine operator feeds tree limbs and branches of various sizes into chippers. What makes wood chippers so dangerous is the fast-turning, rotating chipper blades inside the machine. Operators face the risk of getting accidentally caught in the machine and being pulled into it.
Commercial machines can pull branches in as fast as 20 inches per second. You do not want to risk getting anything besides tree limbs and branches inside of the wood chipper.
How To Use A Wood Chipper Safely
Before you handle a wood chipper, your employer should go over safety tips and will most likely complete safety training courses. To avoid accidents, follow these tips for safe wood chipper operation:
Wear the right safety gear.
You should always be wearing eye and ear protection while you're near a wood chipper. Your clothes should be close-fitting to reduce the risk of anything getting caught or pulled into the machine. Wear a hard hat or helmet and steel-toed work boots. Do not wear any jewelry, and tuck or tie back any long hair or beards.

Understand the wood chipper you are using before you begin operation.
Know the operating manual and get familiar with the machine. You should know the safety controls, how to turn the machine on and off, and how to stop the machine in case of an emergency.

Feed the chipper with caution.
Using a long branch or pole to push materials into the chipper will prevent you from getting your hands near the blades. Always stay focused on the task at hand. Being distracted while using a wood chipper can end in a disaster. Lastly, it may seem obvious, but you should point the chute away from people and traffic.

Inspect the wood chipper before you begin working.
Ensure there are no foreign objects in the chute. Examine the knives for damage or wear – damaged blades can cause the feed to clog!

It is required that chippers have one or more guards to protect workers from rotating parts and flying debris.
This is the root of many chipper accidents – always check the guards.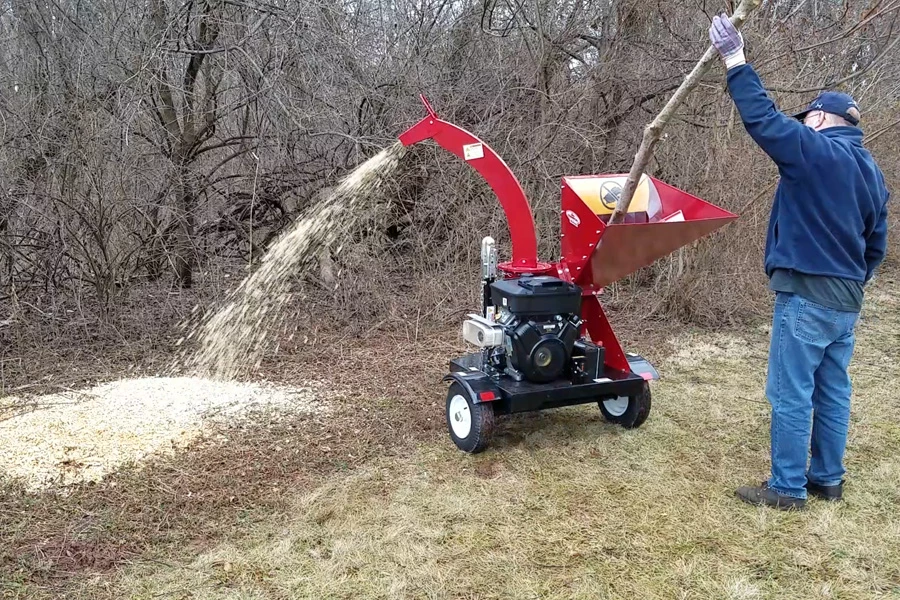 This list is only meant to focus on the main safety tips. You should always complete training or safety courses before operating a wood chipper. These can be dangerous machines when not used properly. These few safety precautions can prevent a lifetime of pain or worse.
MacKissic's Wood Chippers
At MacKissic, we offer residential and commercial wood chipper options. Our Mighty Mac line of wood chippers is ideal for homeowners. This machine has three branch capacity sizes: 3 ¾", 4 ¾", 5 ¾". Our Mighty Mac machines quickly turn branches into crisp chips, ideal for landscaping, garden mulching, or pathways.
Our Merry Commercial line features a line of self-feeding wood chippers. This will quickly take care of any greenery or dry branches. We have three models with three different size capacities: 3 ½", 4 ½", and 5 ½".
All of our machines are American-made, durable, easy to use, and low maintenance. With various residential and commercial options, we have a machine for everyone. Contact us today to learn more about our wood chippers: 800-348-1117