If you have trees or shrubbery in your yard, chances are you have to maintain them with each season change. Wood chippers are one of the best investments homeowners and landscapers can make. For each clean up you get the added benefit of making your own mulch, saving you money! Watch this short video to see how easy it is to use our machines! When making an investment in MacKissic Mighty Mac wood chipper, there are tons of areas to consider. Our wood chippers are perfect for quickly turning branches into crisp chips that you can use as garden mulch, landscaping purposes, and in other yard areas.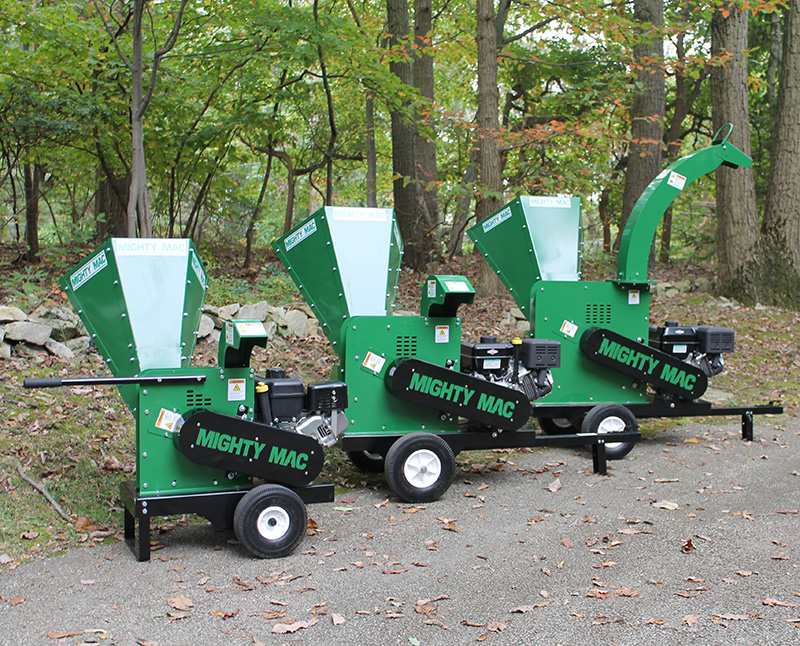 You may be asking yourself, what machine do I need for my yard size? Do I prefer a gas or electric machine? Can this machine chip the right materials for me? These are all great questions, so our goal is to help you narrow down your decision. Some machines are better than others based on your needs!
We offer 3 wood chipper options for homeowners. The options are: WC375, WC475, and WC575. All machines have a bed knife that is adjustable. They also all have a chipper knife that is made from D2 heat treated tool steel. A 2 year machine and engine warranty is included with your wood chipper purchase.
What to Consider Before Purchasing Your Wood Chipper
---
Size of Your Property
The first category you want to consider is the size of your property. If you're an every day homeowner looking to trim small trees and branches, you most likely wouldn't need one of our larger models. Our smallest model, the WC375, is a machine that is transported by hand or an optional yard tow kit. The machine is great for small twigs, branches, and clippings. Our WC475 and WC575 have a yard tow, and an optional highway tow accessory kit. This is another factor to keep in mind as you transport your wood chipper around your yard. If you live in a very wooded area or have a large property, you would most likely lean towards the WC475 or WC575.
Wood Chipper's Power Source: Gas or Electric
Our machines are either manual or electric. We only have one model, the WC475, that comes in either gas or electric. Our WC375 is powered by gas, and WC575 is only electric.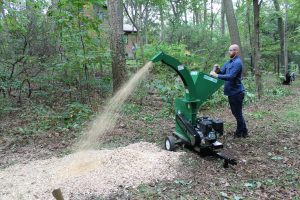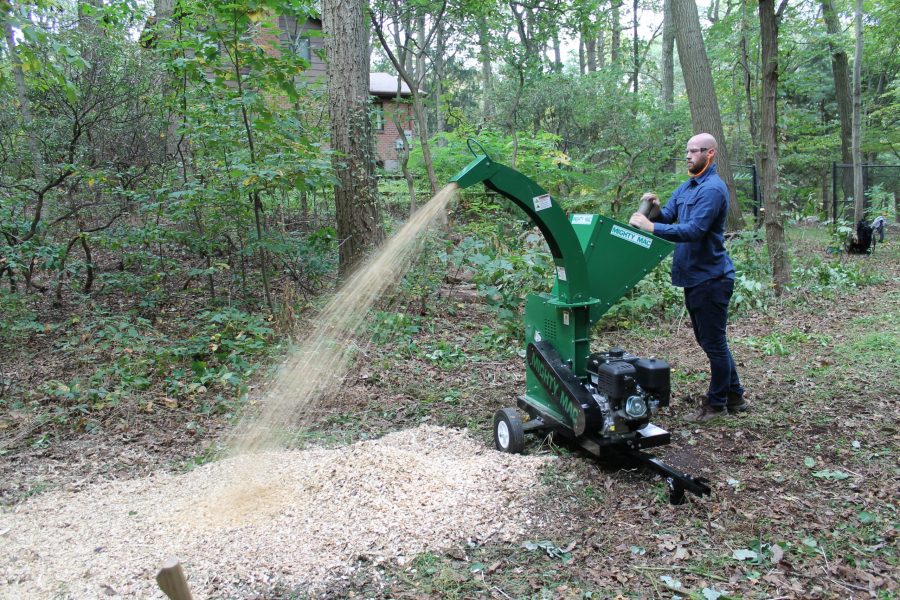 Wood Chipper's Feed Capacity & Diameter
Our wood chippers have 3 branch capacity size options: 3 ¾", 4 ¾", 5 ¾". In the photo to your right, you can see the WC575 at use, with a large tree branch being chipped with no problem. If you have smaller shrubbery and tree branches to chip, the WC375 is best for you with a chipping capacity of 3 ¾". The medium size machine, WC475, is great for branches up to 4 ¾" diameter. The WC575 can chip the largest branches and is best for those who will be chipping large tree limbs with a diameter of 5 ¾".
Material You Want to Chip
As long as the item you're putting into your wood chipper is compliant with the maximum diameter of the machine, you should have no issues chipping away your yard debris. Typical items chipped include small branches, tree limbs, and yard clippings.
One of the best parts about our wood chippers is how easy they make your yard clean-up, and you get to repurpose your yard debris! Our machines are an investment, but they're built to last. We hope this article helped you determine which high-quality, USA made machine may be right for you. If you're still unsure and want more details or assistance, contact us! If you are looking for a commercial wood chipper, explore our line of Merry Commercial.